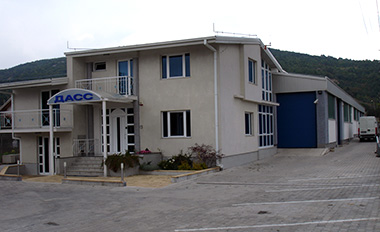 " We are what we repeatedly do. Quality and excellence, then, are not acts, but habits." - Albert Einstein and Aristotle
   "Inzinering DASS" is a company for civil and electrical engineering established in 1993 and is in a 100% private ownership. Our company is assigned for  design and production of transmission lines, electrical power systems, ilumination, mining and costruction. We advance profesionalism, flexibility and quality. The company has developed an integrated system of services dedicated to meet all customer's needs through efficient assistance, design, supply and installation. We execute all works on both turnkey bases and in stages. In addition, we offer protection, adjustment and putting into operation off all systems and construction work.                                                                                                                                                                                                    
- Bussines activities:
Transmission networks 
Design and construction of transmission lines with underground cable lines and overhead lines, up to 400 kV
Electrical power systems 
Design, production and installation of electrical equipment, distribution and industrial switchboard facilities

Design, production and installation of substations up to 400 kV turn-key
Alternative energy
Design and installation of electrical equipment for windmills

Design and installation of electrical equipment for solar systems
Rehabilitation and overhaul
 

Maintenance, renovation and servicing of substations up to 400 kV, transmission lines, switchboard and electrical facilities

 Mining machines, excavators, conveyor belts
Investment and industrial facilities
Design and construction of electrification of power plants, roads and tunnels

Construction of gas pipelines

Construction of electrical infrastructure for all types of investment facilities

Construction works
Design and construction of all construction works at energy and investment facilities

Design, fabrication and construction of all types of steel structures
Servicing and maintenance
   Our mission
As one of the leading engineering companies in North Macedonia, we help our customers to use electricity efficiently and increase industrial productivity in a sustainable way through innovation and advanced technology to achieve savings and reduce the impact on the environment.
    Our vision
Through advancement and development in the field of the construction of energy facilities, use of renewable energy, as well as in the production of medium voltage switchgear, our intention is to provide quality services that exceed the expectation of our valued customers.
Regional expansion in the field of development, construction of energy facilities and create strong base of crucial clients

Increasing the company's assets and investments to support the development of services 

To build a good reputation in the field of its activity and become a crucial player at the market
 We guarantee professionalism, quality and services flexibility.